Gleah Ellen Taylor Willoughby, 65
Published 4:55 pm Monday, June 14, 2021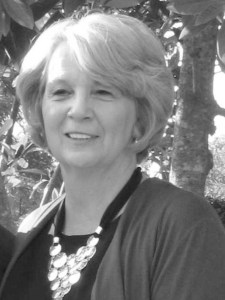 Gleah Ellen Taylor Willoughby, 65, of Nicholasville passed away on Friday, June 11, 2021. Born February 20, 1956, she was the daughter of the late Edna Houck Griffith and Haskew Taylor.
Gleah was a retired bus driver for the Jessamine County School Systems. She loved to fish, garden, and drink coffee…at all hours of the day. An avid decorator, she loved her home and her family. Gleah was a member of New Hope Fellowship in Nicholasville where she had a "passion" for the youth of the church. She loved to read her Bible never leaving home without taking her Bible with her.
Gleah was preceded in death by her husband, Ellis Randall "Randy" Willoughby; brothers, Darrel Routin and Harold Taylor, and sister, Joyce Marie Mullins. She is survived by two sons, Steve Willoughby of Nicholasville and Brent (Threasa) Willoughby of Hazard; six brothers: Jerry (Nell) Houch of Junction City, Kevin Routin of Garrard County, George Routin of Danville, J.E. (Sue) Routin of Moreland, Glen Taylor of Danville, and Robert (Lesa) Taylor of Harrodsburg; sister, Mary Jo Young of Frankfort; and grandson, Austin Willoughby of Paris.
Visitation is 11 a.m. – 1 p.m., Wednesday at W.L. Pruitt Funeral Home in Hustonville, Kentucky, (in Moreland). Funeral service is 1 p.m., Wednesday at the funeral home with Bro. Mark Tolson officiating. Burial is in Junction City Cemetery. Pallbearers are Mark Tolson, Jr., Mark Major, Brian Lee, David Willoughby, Pete Young, and Austin Willoughby. Guestbook@www.wlpruitt.com.
More Obituaries