Cruisin' – Coaster Car Derby draws hundreds
Published 1:20 pm Tuesday, May 18, 2021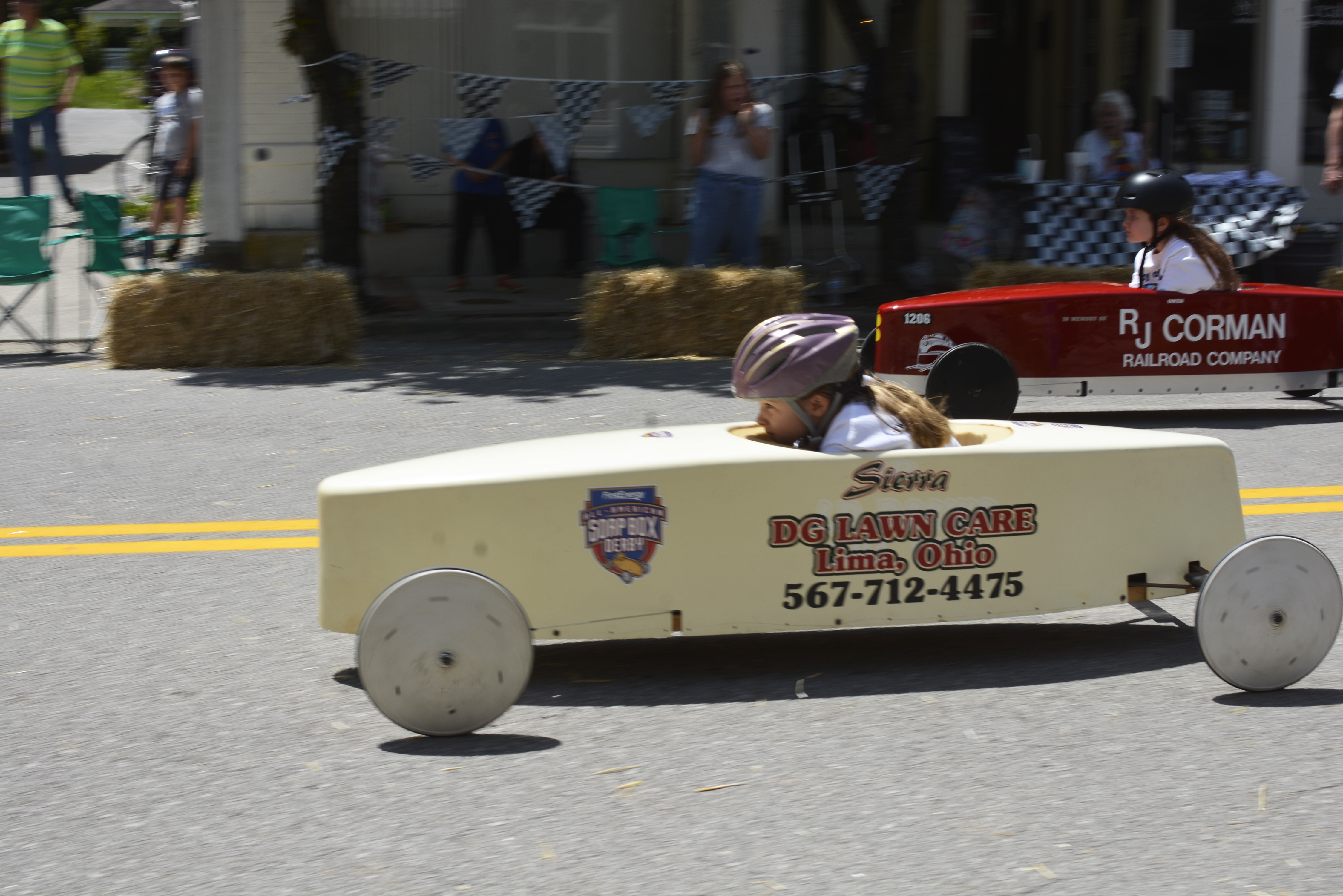 As two cars sped toward the finish line at the bottom of the hill, Jessamine County Judge-Executive David West was excited.
"They're headed down Main Street in Wilmore in the second round of racing. Looks like a good race and it looks like a close race, ladies and gentlemen! Here they come," he said, and in the background, one could hear the roar of the crowd, but not of engines.
These cars were propelled only by gravity, with some of them reaching speeds of 18 miles per hour.
It was the sixth annual Jim Edd Shearer Coaster Car Derby, and although Main Street was closed to real cars, the event attracted a crowd of several hundred who came out on a sunny Saturday, one of the first opportunities many had to get outside and enjoy themselves as the coronavirus pandemic restrictions began to ease as a result of a third of Kentuckians having been vaccinated.
There were few masks in the crowd, but lots of handshaking and hugging, and people eating ice cream and street tacos and drinking lemonade. The Wilmore Farmers Market was also going on at the same time, and there was a car show in front of the former City Hall that featured classic cars, sports cars, and chopped motorcycle trikes.
There were 17 kids competing in the double-elimination races featuring sleek metal cars, many of which were provided by Bobby Gullette of the Gullette & Grayson law firm.
West emceed the event, and he praised the sportsmanship of the young drivers, who congratulated each other. He interviewed some of them after they had completed their runs, and the event was aired on JESS-FM Radio.
The overall winner of the contest was Gavin Galanski, Nash "The Dash" Cecil came in second, and Ashtyn Fleckenstein was third.