Let's create a healthier Kentucky
Published 7:23 am Tuesday, April 13, 2021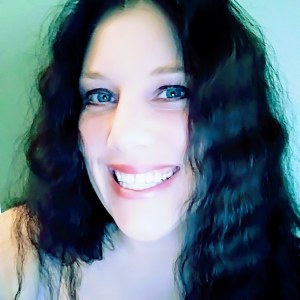 Holly Mae Davis
Social Worker
Click here to download the Child Maltreatment 2019 Report
April is Child Abuse Prevention Month. I am writing this to encourage families and children that it is time for us to change.
Kentucky's child abuse is the highest in the country, for the third year in a row. The U.S. Department of Health and Human Services Children's Bureau Child Maltreatment 2019 report – released this year – shows Kentucky had more than 20,000 abuse cases. This means 20 out of every 1,000 children in the commonwealth experienced some type of abuse. The U.S. average is 8.9 out of every 1,000 children.
My name is Holly Mae Davis, and I am a social worker. I went to Jessamine County High School, earned my bachelor's degree in social work at the University of Kentucky – College of Social Work, and my master's of social work at Asbury University. I am the youngest of seven children. I come from a blended family. My Mother would have been 80 in early March. She passed away in late February of this year. The legacy she left behind was love.
I am 43 years old, and I was a Public Child Welfare Certification Scholarship recipient at the University of Kentucky – College of Social Work. The state of Kentucky helped pay for my education, and I served as a child protective services investigator when I graduated.
A sociology professor helped me make the decision that I wanted to study social work and be a professional social worker instead of study psychology. I didn't know what a social worker did at that time. Growing up in the suburbs of Lexington (North Jessamine County), we did not see social workers in homes or schools. When I graduated, a professor said that social workers are "physicians of the spirit." A lot of people do not understand what social workers do.
Social work found me. There is an old prejudice, that social workers take children away from their parents. This is not true. When I chose to be a child protective services investigator, I wanted to help build trust with clients and the community served, and child protective services workers.
There is little trust. It can be intimidating if and when a social worker gets involved with your child or family, but they can help save your family's lives. I encourage you to cooperate. We are here to help, and the help will be temporary. It will not be as hard as you think.
Kentucky law requires that a report be made when a child is abused or neglected. Both physical and sexual abuse must be reported. Any sexual activity involving a child and an adult is considered abuse, including intimate touching, fondling, masturbation or penetration, exposure to pornography, genital exposure, including through sexting or other use of technology; sexual exploitation, including acts related to pornography and prostitution. Kentucky law requires reporting when any person knows or has reasonable cause to believe that a child is neglected or abused. Failure to report is a crime. Report to Child Protective Services Jessamine County by calling 859-885-9451. Their office is located at 111 E Edgewood Drive in Nicholasville. You can also call 1-877-KYSAFE1 (877-597-2331).
Please utilize your community. Know your neighbors, who is safe and who is not. Parents and caregivers, please monitor your children's computer, phone, and social media accounts. Always monitor their online school time. Children need boundaries and are looking for you to create those boundaries. Signs that something is wrong include self-isolation, hurting animals/pets, self-harm, too much cell phone or computer use, unknown computer/online/phone accounts, bullying, and perfectionism. Parents should know the parents of the children their children are hanging out with.
Some advice for children includes creating short- and long-term goals/dreams; wait to get into serious friendships/relationships with the opposite sex; think about college; do not use alcohol or drugs. Parents, don't let your children see you use drugs, or see you under the influence of alcohol.
Have one-on-one conversations with your children, and then have family conversations. Do not keep secrets.
Parents and children, say this to yourself as often as you can: I am intelligent, I am strong, I am worthy.
We are worthy, Kentucky. Let's be a strong community and move forward in a healthier Kentucky. Let's create a legacy of love.
More Opinion